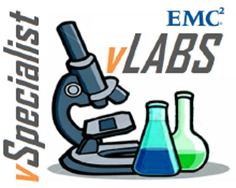 For those that went to Las Vegas for either EMC World 2011 or VMworld 2011, there were opportunities to give EMC gear a test drive using the EMC vSpecialist vLabs.
The Bigger Conferences
Bigger conferences often last the better part of a week, and are most often far away from home, unless you work in the same area that the conference is being held.
These bigger venues are often picked because of space, and being able to accommodate thousands upon thousands of attendees.
From an attendee perspective, bigger conferences can have quite a few hurdles to overcome, before a boss will allow you to go.
Registration Fee
Time
Accommodations
Transportation
Something Local
For those that were not fortunate enough to get the opportunity to go to EMC World or VMworld, and you are near Baton Rouge, LA, you are in luck.