What I experienced on July 4th, 2008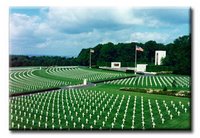 On July 4th, 2008, I had the privilege of visiting the Luxembourg American Cemetery and Memorial in Hamm, Luxembourg.
This cemetery is run by the American Battle Monuments Commission.
This is an awe inspiring place that pays tribute to the fighting forces of the United States of America.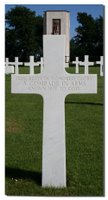 I spent several hours there looking at some of the 5,076 gravesites, and noticed several of the 371 graves for those that no one knew their name.
Fortunately, now days, it can easily be determined from DNA who a person is after the fact, unlike back then.
This cemetery is a tribute to the Americans that gave their lives when others called for help.
There is little that I can say that can describe the feelings I felt being in the presense of all of these heroes.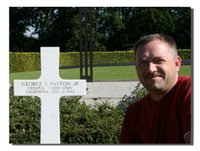 One hero laid to rest here, is General George S. Patton Jr.
It was very humbling seeing the final resting place for such a leader.
It was an honor and a privilege to spend my 4th of July visiting some of America's heroes.